calico horse



Historically speaking, San Diego is by no means the Mecca of music innovation, and chances are, it never will be. That said, there does exist a small sect of talented bands creating noise of importance that at times tend to be overlooked due to this stigma. One of these bands is Calico Horse.

Born out of the ashes of the now retired band The Clock Work Army, Calico Horse is a new line-up, but has lost none of its song writing prowess due to the fact that it is still fronted by Clock Work's singer and co-songwriter, Emily Neveu. Following Clock Work's EP A Catalyst for Change, Emily and guitarist Scott Wheeler began writing the songs that were to be Clock Work's first full length album. Catalyst was a huge success and created a kinetic energy that came as a bit of a surprise for the fledgling band. Within a few months, they were consistently selling out shows, gaining more and more momentum as the word spread across the city that these guys (and gal) were special and seeing them was important. Requests were coming in from established venues to open for larger nationally touring acts; the highlight being Akron/Family.

Not long after the build-up, Scott Wheeler moved to Portland and Emily was left to finish the album all by her lonesome. Luckily, she had the help of producer extraordinaire, Pall Jenkins, best known for leading The Black Heart Procession and Three Mile Pilot and his contributions to The Album Leaf. Together, the two of them crafted an album that is equal parts haunting as it is amazing. Jenkins helped Emily to step outside herself and view things from his somewhat beautifully warped approach to song writing. Because of conflicting schedules and other priorities, the project became a feat in discipline, taking nearly a year to come to fruition. What could have easily ended up a disaster to a less dedicated musician and producer, they instead embraced this small hitch and every session was a whole new playground of ideas. Pressure was definitely not an issue. The extra time was truly a blessing. The result of those sessions is Calico Horse.

Aside from Emily Neveu, Calico Horse shares another common thread with Clock Work as bassist Petti has returned from a 6 month hiatus filming the national tour for the band Augustana to re-join Emily onstage. Although there is no denying that former member Scott Wheeler's sonic and innovative guitar work is amazing, Calico doesn't miss a step with the acquired services of Goodbye Blue Monday's guitarist Matt Mournian, who fits the change in Emily's songwriting to a tee. Another big score for Calico was the coup of Comfortable for You drummer Tom. Nobody knows his last name for sure, not even his birth parents, but that's not important. What is important is that Tom is an inspired and incredibly intense timekeeper who has been involved in the San Diego indie scene for years, lending a plethora of experience and professionalism that will no doubt help to catapult Calico to the next level.

With the new lineup, the lengthy studio sessions, and the metamorphosis of Emily's song writing, it seems only fitting that The Clock Work Army was laid to rest. What started as the Clock Work sessions at Jenkins' studio became Calico Horse, and it makes perfect sense. Emily has grown and so has her sound. And with the help of seasoned musicians rounding out the Calico Horse lineup, only good things can happen in the future. Following the May 2008 release of the Calico Horse album, we'll see them hit the road and win over fans with a nationwide tour. Without even the release of an album, they are already building relationships with bands and venues, opening for indie behemoths Yeasayer, MGMT, The Black Heart Procession, and Beach House, which will no doubt make the monumental scope of a national tour seem a bit more manageable. Given all the positive elements surrounding Calico Horse and their first release, things are shaping up to be pretty good for the young, but well tested band of equestrians.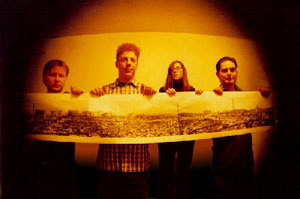 the beatings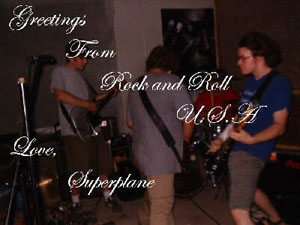 superplane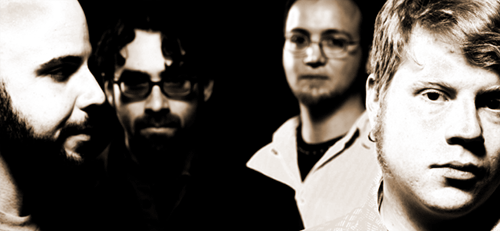 pilot round the sun