setting sun



The recording of "Fantasurreal" was a cathartic moment for Setting Sun. Tired from a tour schedule that encompassed much of 2008-2009, Setting Sun, aka. prolific songwriter Gary Levitt returned to the quiet of his studio in upstate New York. Over the course of six months, the record just flowed. "This was the easiest record I've ever made," says Levitt. "It felt natural to come home to my studio and let these songs pour out while embracing some solitude that is so hard to find on tour. It was a big relief and a great way to ease back into my life." The end result was energetic indie folk textured with percussion, swirling electronics, trumpets and strings creating a record that exists somewhere between Beck's most insular moments and the giddy excitement of MGMT, simultaneously undercutting the vitality with raw, emotive vocals and lyrics that channel Bright Eyes or Elliott Smith. Buoyant pop songs like "Driving" share space with introspective indie folk tunes like "Don't Grow Up". Add in booming floor stomps like "Make You Feel" and Fantasurreal becomes Levitt's most diverse work to date.

Born in Queens NY, Levitt has been playing music since he picked up guitar in high school and immediately began writing songs. Studying film and music in college, Levitt's music has taken him around the world, living and performing in San Francisco, Los Angeles, London and New York where he's worked with a wide array of artists and producers, both well above and under the radar. Levitt's songs have appeared in a number of television shows and independent films, and most recently, "Morning Song" from "Children of the Wild" was used in a campaign for The National Parks Foundation.

When not on the road, Gary is at home in the studio where he records himself and other artists. His approach is in the spirit of "I'm gonna have fun in the studio and explore". Trumpet lines blare optimistic over a melancholy verse. String lines grace softly over pounding drums. This dichotomy is one of the elements making Levitt's music stand out from the lot, a sense of optimism beautifully cohabits with some serious melancholy. It sounds of drive, love, and enjoyment, even when it acknowledges dejection.

As usual Gary produces, records and plays most of the instruments with help from friends Lawrence Roper (back vox), Erica Quitzow from Quitzow (strings, back vox) and Jen Turner from Here We Go Magic (bass back vox). Drawing upon a spectrum of emotions and sounds, the music of Setting Sun ranges from traditional rock instrumentation to exotic hallucinatory synth patches, strings, horns and lush orchestral sounds. Inspired by classic songs with contagious melodies, Gary's voice has been compared to David Bowie and Elliott Smith and his arrangements to Arcade Fire, MGMT and The Beatles. However, this man has his own set of pipes with an unmistakeable purity and directness. This record marks Setting Sun as a mainstay on the indie scene as Gary further carves a niche writing and producing another soaring batch of sweepingly beautiful indie pop songs.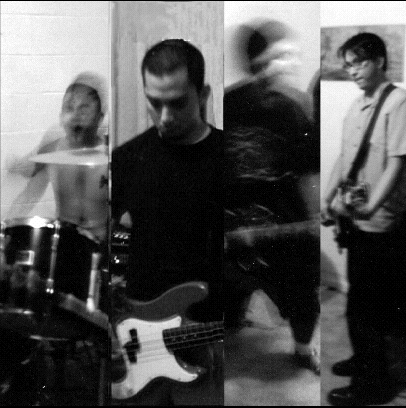 after the fall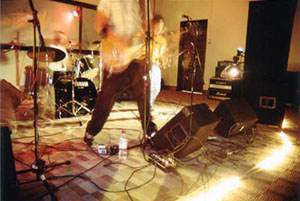 daytime hero


crosstide